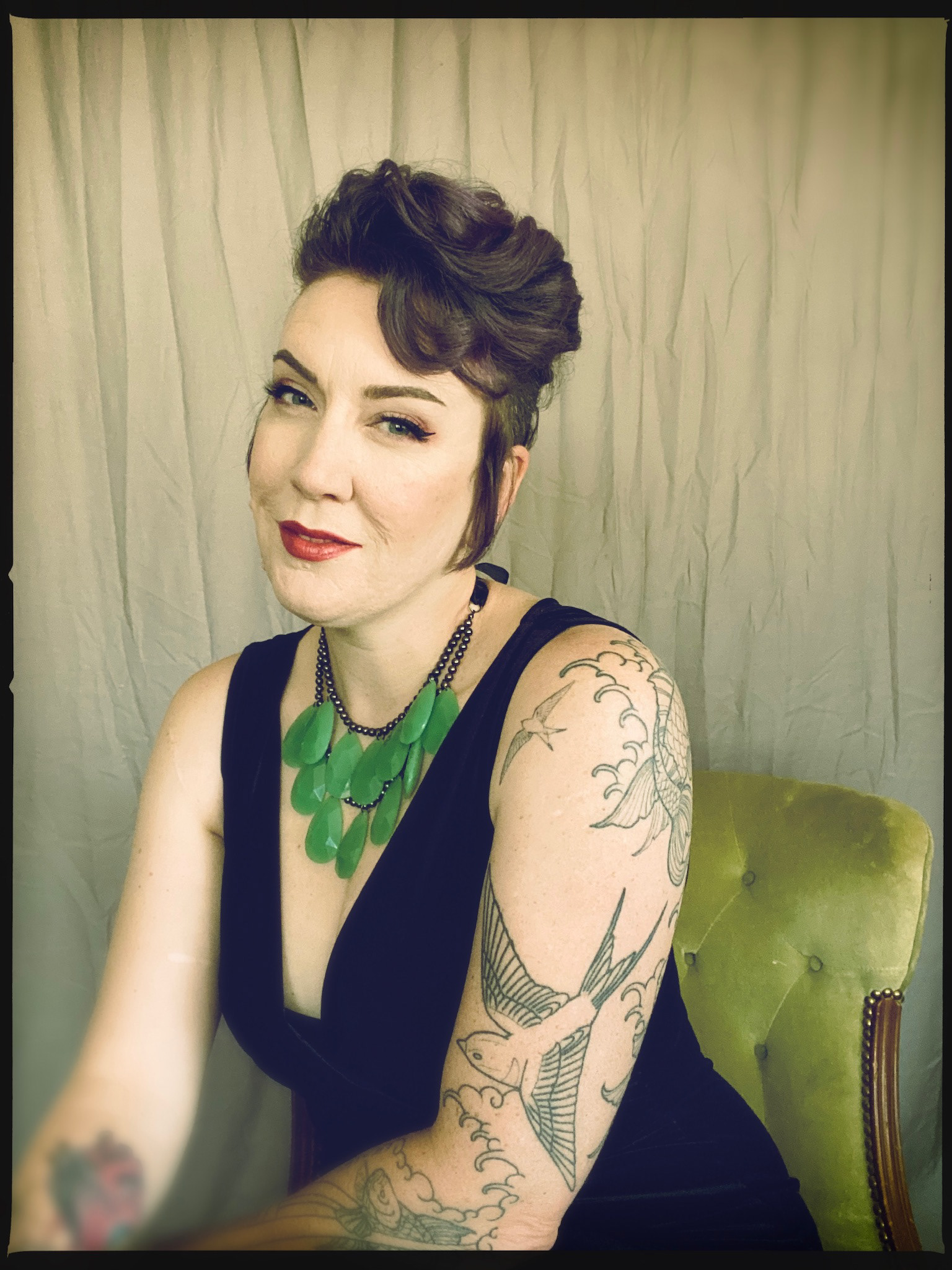 Self Portrait by Jess Danielle 2021
Jess Danielle is known for her hands-on approach to filmmaking. Her ability to adapt to ever-changing environments, and her willingness to expand her skill sets have earned her the privilege of working with some of the best new writers and directors in New Mexico. Her resume includes art directing for the 2018 Sundance selected short
Mud (Hashtl'ishnii),
and the 2018 Vancouver International Film Festival selected short
A Picnic Table at Dusk
. Jess has also just completed work as set decorator on the new science fiction tv series
Alt
(2019). 
Jess was captivated by film and commercial media from an early age. Growing up she loved watching commercials just as much as shows, often protesting when the breaks were skipped or muted. Her love of narrative storytelling through film and advertising started her on a lifelong journey of creating art in a variety of forms. Her artistic resume includes illustration, graphic design, typography, printmaking and construction. Her curiosity and immense enjoyment of problem solving through creative builds, large or small, makes her an asset to any team. Jess is an excellent collaborator, 'tuning in' to the needs of her production designers and directors, working tirelessly to bring their creative visions to life.
Jess has a unique eye for curious and compelling objects and brings this love of form to any project that she designs. When she's not on set, she can be found digging through junk shops or documenting the hidden gems of her city through her stylized photography.

_______________________
FCAP eligible
IATSE 480 Member